Regulations
Regulations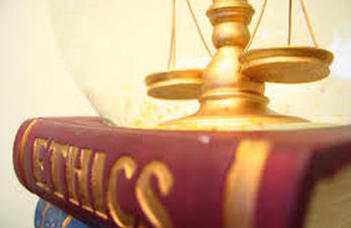 REGULATIONS

Academic Regulations for Students (Eötvös Loránd University Organisational and Operational Regulations)
PDF
Special Regulations of the Academic Regulations for Students Applying to the Spring Semester of the 2019/2020 Academic Year
PDF
Requirements concerning the use of literary sources and references at ELTE TáTK
PDF

The Doctoral Regulations of Eötvös Loránd University (2013)

The Doctoral Regulations of Eötvös Loránd University (2017)

The Doctoral Regulations of Eötvös Loránd University (2018)
PDF
The Doctoral Regulations of Eötvös Loránd University (2019)
PDF
The Doctoral Regulations of Eötvös Loránd University (2020)
PDF
The Doctoral Regulations of Eötvös Loránd University (2021)
PDF
The Doctoral Regulations of Eötvös Loránd University (2022)
PDF
The Doctoral Regulations of Eötvös Loránd University (01.09.2022)
PDF
(2023) Eötvös Loránd University, Faculty of Social Sciences, Doctoral School of Sociology, Credit curriculum for the Sociology and International Studies PhD Program in English for students enrolled from the 2023/24 academic year
PDF
Credit curriculum for the International Studies PhD Program in English for students enrolled from the 2021/22 academic year (2021)
PDF
Credit curriculum for the Sociology PhD Program in English for students enrolled in the 2021/22 academic year (2021)
PDF

Credit curriculum for Graduate School of Sociology in English for students enrolled in the 2020/21 academic year (2019)

PDF
Credit curriculum for Graduate School of Sociology in English for students enrolled in the 2016/17 academic year (2016)
PDF
(2023) Eötvös Loránd University, Faculty of Social Sciences, Doctoral School of Sociology, Organisational and Operational Regulations
PDF

Operational Regulations (2019)

PDF
(2023) Eötvös Loránd University, Faculty of Social Sciences, Doctoral School of Sociology, Quality Assurance Regulations
PDF

Quality Assurance Regulations (2019)

PDF

Code of Conduct (Code of Ethics) for Members of the Eötvös Loránd University Community

Transfer request
PDF

Application for partial student status/visiting student status

Information about predatory conferences and journals
PDF
DATA PROTECTION, DATA SAFETY AND DATA CONTROL

The Data Protection, Data Safety and Data Control Regulations of Eötvös Loránd University(in Hungarian)

Information leaflet on the compliance with requests for data of public interest at Eötvös Loránd University

Information on the rights of the applicant submitting the request for data of public interest, on legal redress opportunities and on the legal relations and procedures of the University arising from its role as data controller

Research Ethics Regulations
PDF
Appealing against the university's first instance decision
Method of request
From the student email address stored in the Neptun system to the Student Appeals Board's email address (hjb@kancellaria.elte.hu). The appeal must contain at least the following: the student's name, Neptun code, address, name of the student's faculty, the identification of the decision against which he wishes to appeal, the reason the purpose of the appeal.
DATA PROTECTION OFFICER:
Klára CSIBRA dr.
Tel: +3614116500 / 2855
Email: strategia@rk.elte.hu
Office:
Eötvös Lorand University
HU-1056 Budapest
Ferenciek tere 6.