Trial Access to New Databases
ELTE students and professors how now access to Bloomsbury, CEEOL, and Sage Journals.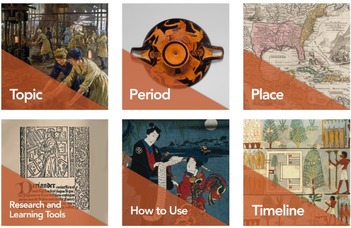 The University students and professors now have trial access to three new databases.
You can use them from the library computers, from your own laptop that connect to the ELTE WIFI and from home with the help of VPN. (More information about VPN here.)
CEEOL ° Available until 14th of May

CEEOL is a database of scientific e-journals, e-books and gray literature in the humanities and social sciences. It offers primary sources in over thirty languages. There are currently more than 2,000 journals and more than 4,500 e-books in the database.
Research areas: General Reference Works, Economy, Fine Arts / Performing Arts, Geography, Regional studies, Law, Constitution, Jurisprudence, Library and Information Science, Literature, Language and Literature, Philosophy, Politics / Political Sciences, Social Sciences, History, Theology and Religion, Jewish studies
(More details about research areas: https://www.ceeol.com/browse/browse-by-subjects)
The database can be searched based on the following data fields: research area, publisher, journal, e-book, gray literature, series.
Bloomsbury ° Available until 31st of May

Bloomsbury Cultural History is an extraordinary, fully cross-searchable digital resource that engages with culture throughout the ages from antiquity to modernity. Thanks to its interdisciplinary nature and ever-expanding collections, this unique digital reference tool promises to be an essential resource on many courses from cultural studies and sociology to history and anthropology. With exclusive digital access to Bloomsbury's cutting-edge Cultural Histories series as well as an extensive eBook collection, image partnerships with leading galleries and museums such as the Rijksmuseum and Wellcome Collection
Source: https://www.bloomsburyculturalhistory.com/about-bloomsbury-cultural-history

Bloomsbury History: Theory and Method is the first one-stop online resource to explore the theory, methods and historiography which underpin history as a discipline. Wherever possible content is global in scope and has been written by expert scholars from around the world with students in mind. With articles ranging from concise introductions to more detailed explorations, the resource allows students to develop their understanding and for faculty to pitch content at the right level for those being taught.
Source: https://www.bloomsburyhistorytheorymethod.com/about-bloomsbury-history-theory-and-method

Bloomsbury Medieval Studies is an interdisciplinary digital resource with a global perspective supporting academic teaching and study of the Medieval world. The growing platform is the digital home of the Bloomsbury Medieval Studies Core Collection and Medieval Clothing and Textiles, enabling institutions to curate their own bespoke content collections to best suit the needs of their students and scholars. The database beside the time line function which is part of the first two databases too, provides access to more than 220 scholarly books and the Encyclopedia of the Global Middle Ages.
Source: https://www.bloomsburymedievalstudies.com/about-bloomsbury-medieval-studies
Sage ° Available until 2nd of July
SAGE Journals is a multidisciplinary database. In the database, the scientific fields are divided into four large groups, one of which is 'Social Sciences and Humanities'.
It contains more than 700 journals related to the following subject areas: Anthropology and archaeology, communication and media studies, criminology and criminal justice, cultural studies, economics and development, education, environmental studies, ethnic studies, family studies, gender studies, geography, gerontology and aging, Group Studies, History, Information Science, Interpersonal Violence, Language and Linguistics, Law, Management and Organizational Studies, Marketing and Hospitality, Music, Peace Studies and Conflict Resolution, Philosophy, Politics and International Relations, Psychoanalysis, Psychology and Counseling, Public Administration, Regional Studies, Religion , Research methods and evaluation, Science and social studies, Social work and social policy, Sociology, Special pedagogy, Urban studies and planning