Supervisors & Proposed Research Topics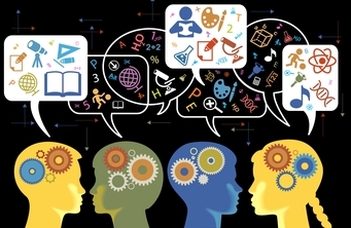 The Doctoral School also welcomes applications in research topics other than the proposed ones below. Those who would like to join a research listed below shall contact the teachers who proposed the research topic and prepare the research plan required for the application together with them. Such applicants shall attach the recommendation of the potential supervisor(s) to their application
Ildikó Barna: Strategies of a New Start after the Holocaust
The aim of the research is to explore the ways and strategies how Holocaust survivors started their new lives after the Shoah. The research is based on testimonies especially from the USC Shoah Foundation Visual History Archive (VHA). The VHA contains testimonies of more than 52,000 Holocaust survivors. These are testimonies mostly from Jewish survivors, however, several other (e.g., Sinti and Roma, political prisoners, Jehovah's Witness survivors) groups are also represented. As there are testimonies in 32 different languages, depending on the PhD student's language proficiency, people from different countries can be analyzed. The depth of the testimonies make possible to raise several kind of research questions.
Number of positions: 1
Required language proficiency: English
Additional information: studies in history and/or Jewish studies is an advantage
Ildikó Barna: Anti-Immigrant Discourses in the past years
In the past years, especially after the so-called migrant crisis starting in 2015, anti-migrant discourses became extremely prevalent in many countries of Europe. The aim of the research is to explore and analyze these discourses using the tools and methods of natural language processing (NLP). The research can concentrate on the analysis of a single country, however – with high proficiency in the given language, there is also a possibility of comparing different countries.
Required language proficiency: English
Recommended language proficiency: additional language of a country where anti-immigrant discourse is prevalent
Prerequisite: high proficiency in Python
Number of positions: 3
György Csepeli–Antal Örkény: Values and identities of the Visegrad countries' capitals
This project focuses on values and identities connected to the concept of a nation in the V4 capitals. Capitals are perceived as centres of national pride (Therborn 2006) and at the same time they are multicultural environments where diverse people interact daily. Voting behaviour in V4 capitals differs from the remaining populations where they vote significantly less for parties that use nationalist rhetoric (see SPD (CZ), Fidesz, Jobbik (HUN), ĽS-NS (SVK), PiS (POL)). This indicates that the nationalistic rhetoric is not so efficient in these places. The goal of the project is to moderate the extreme use of national identities topics in public, both through accelerating discussion and public education. The project is based on the idea of plurality of identity (Parekh 2009; Shokev & Erez 2008). Within this, we want to focus on national and EU identity, nationalism, social affiliation, political commitment, solidarity and trust, crisis phenomena and security sentiment, political alienation, radicalization, marginalization and civic awareness. This project 1. updates knowledge of national identity and associated values (after the African and Middle-East immigration wave); 2. deepens knowledge of the formation and expression of national identities and values in the capitals; 3. based on the findings, provides information on how to deal with the public narratives and problems linked to national identity to moderate its extreme impacts.
Number of positions: 1
György Csepeli–Antal Örkény: Labor market and migration in Europe
Demographic and technological change, changes in the division of labor and in the patterns of labor force participation and the current economic and financial crisis have reshaped the way economies and their labor markets, welfare states and societies operate. Together with trade liberalization, labor market reforms and reductions in barriers to labor mobility, these socio-economic developments have not only raised international labor flows in recent decades, but have substantially changed the patterns of labor migration. While labor migration to and within Europe has already been a significant social phenomenon in the past, it arguably can be regarded as one of the central societal challenges of our time. It is widely conceived that the permanent or at least temporary movement of people between countries has lasting effects on labor markets, welfare systems, and societies as a whole in both sending and receiving countries. However, many commentators perceive the socio-economic effects of labor migration as ambivalent. On the one hand, high rates of labor mobility are assumed to create economic, social and political tensions, in particular if mobility is triggered by an enormous gap between sending and receiving countries in terms of income, demographic and welfare state differences. On the other hand, given that industrialized countries in general and some European countries in particular, suffer from the political, social and economic consequences of aging societies, attracting and successfully integrating migrants into the host labor market and society is widely perceived as a prompt solution to these challenges. Thus, in face of severe current and future socio-economic problems, triggered by various economic, political and social changes, labor migration is supposed to bear substantial chances to improve the economic and social situation of people in Europe, but at the same time we can assume that labor migration involves considerable socio-economic risks by creating new inequalities and amplifying those that already exist.
Number of positions: 1
György Csepeli–Antal Örkény: European and Russian National Identity, Cultural Diversity and Political Change
The main aim of the proposal is to identify commonality and diversity in perception of Europe from the side of the EU and the nearest neighbor countries – Russia and Moldova, to propose the expert recommendations for development of the EU Partnerships Strategies with neighboring counties. Project will contribute to mutual understanding between nations, development of intercultural communications, identification of similarities and differences of views from European and Russian, Moldavian sides and search for overcoming of contradictions on the issue of perception of what Europe is, its geographical and cultural borders, what people in project partner countries put into the words "being a European". The main objectives are to identify the borders of Europe by perception of European, Moldavian and Russian sides, to observe the phenomena of European identity in EU and non EU-countries (Russia, Moldova), to investigate the issue of cultural security in multiethnic European region, spreading the output of the research on the both European and international level. These tasks can be fulfilled with support of strong, competitive and well organized research entity.
Number of positions: 1
Antal Örkény–István Grajczjár–Zsófia Nagy: Solidarity in times of crisis – Socio-economic change and political orientations in Austria and Hungary
As a follow-up study to the earlier European research project SIREN, SOCRIS will map the perceptions of, and reactions to, socio-economic change and will link these to political orientation of people in Austria and Hungary. In doing so, it will explore the impact of the crisis on social cohesion and democratic development. It will show to which extent these developments have fuelled exclusivist, nationalistic and xenophobic attitudes and increased the attraction to the populist radical right. Conversely, the project will explore the emergence and strengthening of inclusivist and democratic-solidary political orientations. Regarding the latter, the project will break new ground in showing un-der which circumstances people are attracted to, show support for or even actively engage in forms of universalist and inclusive actions of solidarity. The SOCRIS project will analyse individual reactions to the crisis as being influenced by people's particular employment and working conditions, their class positions in the sense of social milieus and the value judgments and political orientations these may imply, by the protection or exposure people experience depending on their social status as well as by shifting feelings of belonging.
Number of positions: 1
Balázs Majtényi: Constitutional values and identity
What do constitutional values and identity mean? How are they changing? How constitutional identities of states are (re)defined along cultural, ethnic or religious characteristics?
A special emphasis is given in these PhD researches to explore the cultural, historical and symbolic underpinnings of constitutional frameworks and the degree to which they overlap with or shape what is socially perceived as constitutional identity. These interdisciplinary doctoral researches will try to bridge the gap between normative (political philosophy, legal studies) and empirical studies (sociology, cultural anthropology) in studying constitutional values and identity.
All legal systems have historical and cultural characteristics that shape the constitutional framework. The main question of these doctoral researches is to what extent the constitutional identity of a particular state can build on these characteristics. These doctoral researches try to interpret the transforming national identities as rooted in recent political, economic and social processes.
Number of positions: 3
Ottó Gecser: Figurational Sociology
The research topic refers to the conceptual framework or approach developed and used by Norbert Elias in his historical works (such as The Court Society or The Civilizing Process) – and formulated in more abstract terms in his What is Sociology? – with its interpretations, applications, theoretical elaborations, and criticisms. Students interested in the topic may focus on broader debates that pertain to the figurational approach as such; may chose a phenomenon central to the research interests of Elias and his followers and compare it to results of other scholars who have worked within different conceptual frameworks (e.g. the historical changes of interpersonal violence, the emergence of sports, or the processes of informalization); or may design and conduct a new empirical research informed by the questions and concepts of figurational sociology.
Number of positions: 0
Ottó Gecser: The social production of culture
The production of culture approach (PC) born in the 1970s has, in the last decades, become dominant in American sociology of culture thanks to researchers like Diana Crane, Paul DiMaggio, Wendy Griswold or Richard Peterson. The basic question of PC is how the character of of cultural goods is shaped or determined by the processes of their (industrial scale) production and distribution. The attractiveness of the approach lies in making relevant sociological (i.e. structural/institutional) explanations of culture possible without the danger of reductionism. Students interested in the topic may concentrate on theoretical questions relevant for PC as such, or on its relation to other approaches in cultural sociology; or they may study a phenomenon falling in the purview of the approach on their own.
Number of positions: 0
Ákos Kopper: The transformation of borders
What borders mean? What do they do? The nature of borders has radically changed during the past decades. This change is partly caused by new technologies – surveillance, data management – but partly by reconfigurations of political communities. These changes call for critical reflections in order to scrutinize how borders are created by; and how they create political spaces.
Number of positions: N/A
Ákos Kopper: Citizenship and political acts
In his work: "Acts of Citizenship" Engin Isin emphasizes citizenship not as a status, but as a practice, i.e. citizenship meaning active participation in politics regardless of status. How can citizens act politically and thereby create fractures and make differences in politics and thereby undermine prevailing power structures and authority?
Number of positions: N/A
Ákos Kopper: Technologies/practices of governance
How does governance operate? What kind of 'technologies' are used in post-modern societies to manage and perhaps manipulate populations? What is the role of state, civil and private actors; and, how accepted beliefs/knowledge is produced and reproduced?
Number of positions: N/A
Ákos Kopper: Visuality and politics (films, mangas, images)
Modernity brought visuality to the fore. By today we increasingly communicate with images, with textual messages being cut short, with some doing diplomacy via tweets. How is politics/diplomacy done via visuals? How does it link the local and the global, trespassing cultural/linguistic boundaries?
Number of positions: N/A
Renáta Németh: Automated text analytics to contribute to sociological research
Our RC2S2 research team uses methods of text mining to analyze textual data available on the internet or digitalized offline texts. The digital revolution not only brought new data sources, but also changed the society. As sociologists, our goal is to get to know this new type of society by using computational social science methods (here: natural language processing, NLP). The aim of our research group is to discover the social knowledge of this area, to develop and adopt new methods and to explore its epistemological consequences. The PhD candidate will join our research along these research questions. The doctoral research topic may be defined according the candidate's own inquiry and our recent projects, so it is strongly recommended contacting the supervisor before the application procedure.
Number of positions: 1
Language requirements: English
Further requirements: Python programming language and its NLP-modules, advanced quantitative methods
Eszter Pál: Evolutionary Theories in Social Science
The research focuses on the 19th- and 20th-century versions of evolutionary theories in European and American social science. It includes a theoretical/conceptual analysis of these theories as well as their historical/contextual interpretation. The research encompasses both classical and newer versions of evolutionary models within social sciences and those developed in related fields (e.g. psychology, ethology).
Number of positions: 2
Eszter Pál: History of American Sociology
The topic encompasses the earliest phase of American sociology, the process of institutionalization, as well as later chapters of professional sociology. It includes a wide range of theorists from the founding fathers of American social science at the turn of the century, to the Chicago School researchers, and emblematic figures of post-war sociology such as Parsons, Merton or Lazarsfeld. The research may aim at a monographic study of a certain theorist, group of theorists or a period, but may concentrate on a particular concept in American sociology. Applying an analytical, a historical or a sociology of science perspective would be feasible.
Number of positions: 2
Eszter Pál: Social Integration and Exclusion in Early American Sociology
Late 19th-century American social thinking was shaped by reform movements. Questions of social integration and exclusion were addressed by the Social Gospel and settlement movements, as well as sociology and social work (theoretical and practical sociology). Social problems remained in the focus of professional sociology after the turn of the century, with the emphasis on the processes of assimilation and integration of Afro-Americans and immigrants arriving from Europe. The research explores the theoretical and institutional background of developing these concepts.
Number of positions: 2
Eszter Pál: "Practical sociology" and gender in early American sociology
The practical focus, the close relationship with social reform movements largely contributed to the successful institutionalization of American sociology. Settlement researchers and academic sociologists worked together for decades. For academic sociology however, successful scientific legitimization required strategic boundary work, that is, a separation from more practical fields. The research focuses on the question of how gender issues influenced this process. Leading figures of practical sociology, settlement research, were women excluded from the official academic sphere who eventually had to find their own ways to institutionalize their field. The research explores the institutionalization of American sociology and social policy with a special attention to the role of gender in the process.
Number of positions: 2
Eszter Pál: The Pioneer of Minority Studies: W.E.B. DuBois
Questions related to ethnic minority groups played a central role in early American sociology, especially the Chicago School. Theories of assimilation of Chicago researchers are well known. Less known are the works of a marginalized, Afro-American researcher, W. E. B. DuBois, the first theorist to emphasize integration rather than assimilation of the Afro-American community as a desired process. History of sociology of recent decades has attempted to rediscover his oeuvre. The research aims at contributing to this revision.
Number of positions: 2
Eszter Pál: Sociology of knowledge and history of science
The topic primarily aims at inviting students interested in a study of the history of social sciences from a sociology of knowledge/science perspective, but it can extend to chapters of the history of science or medicine as well. It includes any episode of 19th- and 20-century history of social and natural science, or medicine. The research addresses the professionalization of the studied field, including relevant demarcation strategies.
Number of positions: 2
Domonkos Sik: The phenomenological and institutional characteristics of late modernity
The aim of these doctoral researches is the theoretical or empirical analysis of questions elaborated in theories of late modernity. Risk society (Beck), network society (Castells), liquid modernity (Bauman), reflexive modernity (Giddens), another modernity (Lash), acceleration society (Rosa) are just few examples of the descriptions of the new, emerging forms of social integration replacing the classical ones such as systems (Parsons). In the doctoral researches these theoretically elaborated transformations are analyzed from an empirical point of view. A special emphasis is given to the question, how the integration mechanisms of classical and late modernity interact with each other, and what are the emancipatory potentials or distortions emerging as their consequence. The methodology and the field of the empirical analyses are open to discussion.
Number of positions: N/A
Domonkos Sik: Civic culture and socialization
The aim of these doctoral researches is to study the processes and outcome of political formation. In late modernity not only the civic roles and institutions, but also the frames and content of public sphere are dynamically changing leading to several questions concerning the possibilities of democracy. These can be analysed on Hungarian or comparative data, with quantitative or qualitative methods.
Number of positions: N/A
Domonkos Sik: Social suffering and mental disorders
Social suffering became a distinguished topic of critical theories recently. These analyses attempt to highlight those structural effects which result in long term experiences of suffering. The sociology of mental disorders complement this research by revealing the social causes of pathologies such as depression, anxiety or dependences. The doctoral research could analyse the relationship between these two approaches: in what extent does the exposure to social suffering contributes to the development of certain mental disorders? Qualitative and quantitative methods are applicable.
Number of positions: N/A
Veronika Szabari: History of Sociology in Central and Eastern Europe
There is a general assumption about the history of Hungarian and Eastern European sociology, according to this history is the history of discontinuities. This narrative appeared, for example in several Hungarian sociologists (for example Tibor Huszár's and Dénes Némedi's) works. In 1994, at a university lecture, Professor Dénes Némedi summarized the history of Hungarian sociology in the following words: "The most striking characteristic of the history of social sciences in Hungary is its extreme discontinuity." It's true in general that the history of sociology was discontinuous in all European countries, because of a disaster by which the whole continent (among other parts of the world) was touched, namely the Nazi takeover and the Second World War which blocked the development of the social sciences. However, in the case of Eastern European sociology we can speak about several, in fact, a series of upheavals.
Number of positions: N/A
Júlia Vajda: The Shoah from a "bottom up" perspective
There is just a tiny proportion in the huge literature of the Shoah that deals with the experiences of the everyday man ‒ irrespectively of which "side" he was part of at the time of the persecution of the Jewish population or from which "side" his/her ancestry is from. Alongside the however low voice of the survivors and their descendants, the voice of the perpetrators and bystanders and their descendants is missing. According to it, I would happily supervise the doctoral thesis of students, who are curious of these voices, the remembrance of the Shoah, and would like to find them either in Hungary or abroad, either related to the Hungarian Shoah or the genocide abroad, concerning any timeslot of the elapsed more than 70 years and also of the period making the society ready for accepting it. Research of these, of course, integrates working through both, the literature on memory in a broader sense and also that concentrates just on this period and empirical research, too. However, by now, this latter includes interviewing the few last living members of the generation that witnessed the Shoah and their descendants and written material, as diaries, letters and memoirs.
Required language: English
Useful additional language: German
Number of positions: 3
Júlia Vajda: Life-story, narrativity, identity ‒ a hermeneutic perspective
I would welcome tutoring the phd thesis of students who are interested in the connections and coherences of the above keywords and are interested in the notions of epistemology and memory studies related to them. Who would be ready to elaborate on the literature of the theme in a broader sense starting from philosophy, through psychology to sociology. According to my interpretation, the above topic comprehends or incorporates also the methodological questions and the methods themselves which enable the researcher to answer empirical questions, and also the empirical research itself. Accordingly, I would appreciate the application of those, who would like to dive into these theoretical questions through a certain empirical research and who plan to quest an empirical problem, that could well be answered by using the method of narrative interview and its hermeneutic analysis.
Required language: English
Useful additional language: German
Number of positions: 3