Language learning
Language learning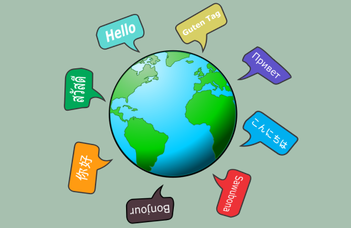 You can choose to learn a multitude of languages at ELTE. In order to understand more about your options, read this page or contact the below organisation.
The ELTE Origó Language Centre is an independent non-profit institution under the auspices of Eötvös Loránd University (ELTE). There are about 100,000 candidates each year and examinations are administered in 30 languages, Hungarian as a second language among them. The Budapest-based institution has a nationwide network with locations for administering examinations in the largest universities of the country and in other educational institutions as well.

The ELTE Origó Language Centre offers preparatory courses in English to foreign students applying to ELTE who need a working knowledge of this language for their studies. Language courses are organised individually or in groups on demand. We recommend these courses for those who would like to brush up on their English before beginning their studies in Hungary or for those who would like to improve their language skills while studying at the University.