Language learning
Language learning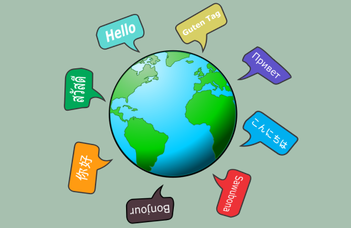 You can choose to learn a multitude of languages at ELTE. In order to understand more about your options, read this page.
The ELTE Origó Language Centre is an independent non-profit institution under the auspices of Eötvös Loránd University (ELTE). There are about 100,000 candidates each year and examinations are administered in 30 languages, Hungarian as a second language among them. The Budapest-based institution has a nationwide network with locations for administering examinations in the largest universities of the country and in other educational institutions as well.
At the start of every semester the Faculty of Social Sciences offers a free general and academic English course for students who are enrolled in any of our full degree programs taught in English. /Thus, students who are: 1) studying at our Faculty in the framework of any bilateral exchange agreement (Erasmus+, Makovecz, etc.) or 2) are enrolled in program taught in Hungarian are unfortunately not eligible for participating in this course./ To learn more about the free English course, please read this content.