International Office
International Office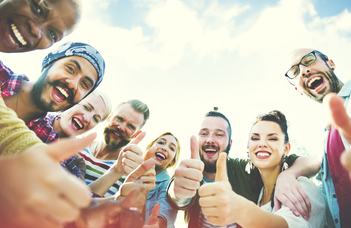 Dear Student,
Between 05/12/2022 and 24/02/2023 the International Office holds in-person office hours only on Tuesdays between 10:00 and 12:00. Appointments have to be made using this link, selecting 'IN-PERSON OFFICE HOURS' from the available services.
Appointments for consultation via MS Teams can be made using the same link, selecting from the other available services.
You can reach us any time via e-mail (international@tatk.elte.hu).
The Office does not work between 22/12/2022 and 01/01/2023.
Staff member
Photo

Dr. Zoltán Gábor SZŰCS, Ph.D., habil.

Vice Dean for International Affairs

Office: 248

Phone: +36 1 372-2500/6714

E-mail: nkdh@tatk.elte.hu

Office hours: Be kind to ask for an appointment via e-mail.

Szilvia Emese KOCSIS

Head of Office

Office: 250

E-mail: international@tatk.elte.hu

Eszter BAGI

International Coordinator

Office: 239

Phone: +36-1/372-2500/6779

E-mail: international@tatk.elte.hu

Zsolt TREMBECZKI

International Coordinator

Office: 239

Phone: +36-1/372-2500/6779

E-mail: international@tatk.elte.hu

Csenge DOMÁN

Chief Mentor for Erasmus Student Network

E-mail: tatk@esnelte.hu

Anna BRJEZOVSKAIA

Stipendium Hungaricum Mentor

E-mail: shmentor.tatk@elte.hu

Omotunde KOMOLAFE

International Executive Partnership Manager

Phone: 07068939079

E-mail: education@irokoevents.ng