Research
Research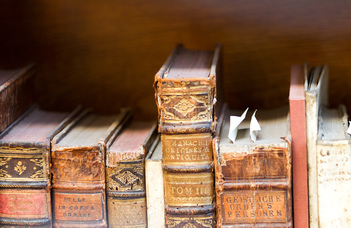 The Faculty's research centres are academic research and development laboratories which are based on cooperation between students and teachers. In many cases they were started before the Faculty was established in 2003 and as a result are rich in tradition. In addition to being permanent, the Faculty's research centres are flexible and adapt quickly to change. Once a research and development project is over, the research centre's focus will change or come to an end, and at the same time new research centres are created which examine the most current issues in various disciplines of the social sciences.
Although each research centre is run by one particular department, the groups are very much interdisciplinary in nature, as members come from various institutes and disciplines. The research centres have strong links with the international academic community, researchers and partner universities. The research centres also have links with the market, primarily through funding for vocational training and through cooperation agreements on providing internships.

Currently, each year on 11 groups carry out research or development work at our Faculty.
CURRENT RESEARCH CENTRES

NAME OF THE RESEARCH CENTRE

HEAD (CONTACT)

MTA-ELTE "Lendület" New Vison Research Group
Miklós Antal

"Peripato" Research Centre for Social Dynamics

MTA–SZTE–ELTE Research Centre for History of Globalization

Research Centre for Computational Social Science

Ildikó Barna & Renáta Németh

Research Centre for Digital Sociology

Research Centre for Education and Youth

Research Centre for Science

Research Centre for Social Changes

Research Centre for Social Trauma
Ágnes Kövér-Van Til

Research Centre for the Sociology of Communications and the Media

Mária Heller

Research Group for Prosopography and Family History