Massive Open Online Course (MOOC)
Massive Online Open Course (MOOC)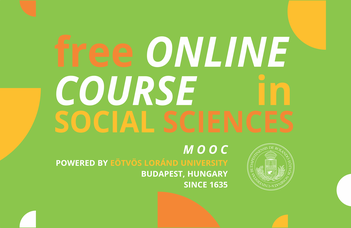 The Massive Online Open Course "Social Sciences and Social Problems" offers an introduction into what Anthropology, International Relations, Social Work, and Sociology do—how they help to understand and answer contemporary challenges. It aims at giving a conceptual toolbox to students, which they can use for tackling social problems in everyday life, or as a starting point for further studies in the respective areas.
ABOUT THE PROGRAM
The course consists of five modules. The first deals with education and schooling; the second with exclusion and poverty; the third with social identity and the conflicts it can give rise to; the fourth with international relations and foreign policy; while the fifth and last with social movements. The whole course lasts for five weeks, with each module having one. The modules cover a range of specific topics with short videos (in which the lecturers explain concepts and contexts in a clear and concise fashion), essential readings (which pin down and deepen the content of the videos), and various assignments (which help to make the new knowledge firmer and its practical application easier). The lecturers will be available for questions and additional information.
SYLLABUS
The main topics covered by the MOOC can be viewed here. To learn more about the syllabus, please go to this Iink, which you can access fully after having registered to CANVAS.
LECTURERS
The lecturers of the course, as well as the other experts who contributed to it, represent the Faculty of Social Sciences of Eötvös Loránd University, Budapest. They work (or have worked) at the Departments of Cultural Anthropology (Miklós Szabó), International Relations and European Studies (András Schweitzer), Social Psychology (Zsófia Nagy), Social Theory (Eszter Pál), Social Work (Zsombor Farkas, Zoltán Háberman, Bulcsú Mihály, Andrea Rácz, Dorottya Sik, Judit Szécsi), and Sociology (Eszter Berényi, Ottó Gecser, Márton Gerő). Most of them also teach in the English-language Bachelor of Arts and Master of Arts programs of the Faculty: B.A. in Sociology, B.A. and M.A. in International Relations, M.A. in Cultural Anthropology.
WHO SHOULD APPLY?
The course requires no previous education in the social sciences. It is to be recommended to anyone who is interested in the world around her/him, especially in its social and political aspects.
DATES
Module 1: January 4–8, 2021
Module 2: January 11–15, 2021
Module 3: January 18–22, 2021
Module 4: January 25–29, 2021
Module 5: February 1–5, 2021
REGISTRATION